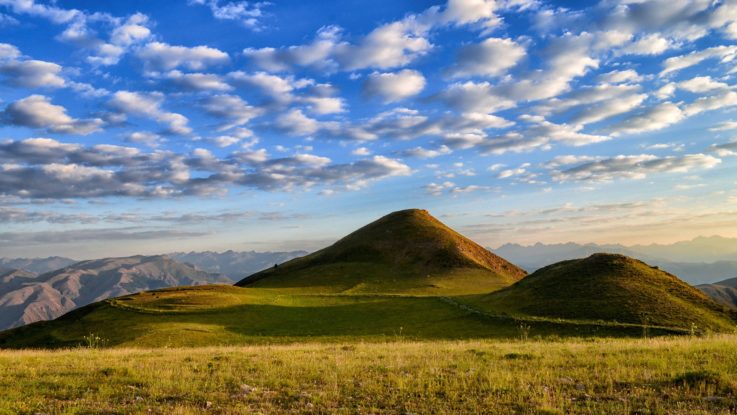 Why The Only Way is Up
A quick Google search will tell you that running hills is a great way to improve cadence, strength, power, and endurance, but as I took a look at that proverbial mountain in front of me this evening, I would have gladly run the other way with my tail between my legs and not feel even a little bit sorry.
Running Hills – the 'Skeg'
The long uphill in question, known to locals as 'Skeg,' carries on for a full, glorious mile uphill with our team's reps ending at the 0.75-mile mark. I looked around me at the group, the running community I've been running with for just over a year now, at the daunted faces, and knew that there was no escape. Gulp! Here we go!
We warmed up to make sure our legs were ready to go. Around me, people peeled off layers of extra clothing and bounced up and down restlessly. We arranged ourselves almost automatically into our groups of similar pace and faced down the towering hill.
Each group charged off at a controlled pace, running shoulder to shoulder in our pace groups. It was a little scary, as the hill wound around ahead of us up and up and up. I looked to those around me for encouragement and received smiles and titbits of light conversation between the gasps. The night air was fresh and crisp, and above us, the stars were sparkling. Running is always tricky, but it lets your mind wander free of other distractions like TV and the comfort of a good wifi connection. I started noticing the glistening frosty spider webs, the trembling leaves of nearby bushes, smiling dog-walkers and the lights of the roundabout up ahead. We made it to the top of the hill, took a deep breath, then began the slow journey back down. I still can hardly believe we did this three times in the end!
The Finish
As we finished the last uphill climb, we spun on our heels and began to head down. Sore legs showed we had worked hard and I was starting to feel hungry and fatigued. It was a quite gross but weirdly beautiful feeling. The hill had been so daunting before, hanging over us in the darkness, but somehow, we had all fought against its challenge and won. So is the willpower and determination of runners. No matter how hard the battle, we lace up our shoes and prepare to take them on.
Remember, you can leave me a comment below or drop me a line on Twitter.
Check out my other post on why your size doesn't matter. Now, who's up for some grub?