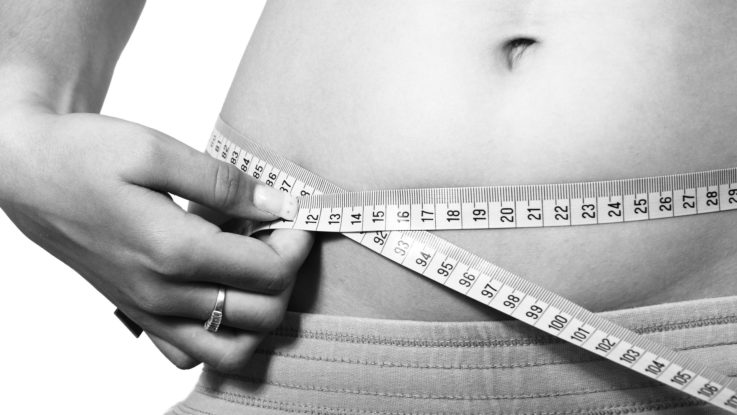 Why my Weight and Gender Do Not Define Me as a Runner
Women on the Run
If you look around you at this moment in time, you can see significant changes are happening with women. In the workplace, on the streets and in sports. Just today, Former Olympic doctor Larry Nassar was sentenced to 175 years in jail for abusing female athletes he was supposed to be looking after.
If you ask any of the female runners in your life if they have been catcalled, groped or otherwise made feel uncomfortable on the run, it might surprise you how many of them would have a story to tell. Sadly, so do I.
Introduction to Me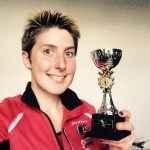 I will be the first to say that I am not typically built. I'm gloriously pear-shaped, with strong legs constructed from years of my sport and calves that could crush a small child, but I am healthy and look after my weight carefully as part of my training. I am 26 but look 16 (I've got a severe case of the babyfaces), and I run with an air of confidence wherever I go, because, why not? Running makes me feel free and liberated from the chains of the daily grind.
However, I have met a lot of hate on the run too.
I originally grew up in a small northern town called Coleraine. It was quiet, about 7 miles long (I've run it all several times!) and the sort of place if you mentioned someone's family name you were bound to know one of their relatives. So, out running at 6 am before school I used to see the same faces. People would wave, say hi, even in the dark winter mornings I never felt unsafe. My gender didn't also factor. I was just one of the local runners that blended into the background of these people's everyday routine. Moving to Derry was a little bit different
Moving to Derry
My problems started when I was about 20, right after my move. I had just taken up with my first running club. At a cross country meet, while posing with the girls, I overheard the man next to me mention the 'heavier' runner within my team. I remember looking over as he pointed me out and his friend snickered and said, 'A rhino among doe." At first, I was heartbroken. It's never nice to stand out, but over time, I took strength from the nickname. Rhinos were beautiful and powerful and made loving mothers. I made it my own and even bought a little rhino on holiday that would accompany me to all of my future races.
This was my first encounter with this kind of person.
My Experiences on the Road
Over the next few years, I trained for a variety of long-distance races. There was the chance to meet lots of beautiful people, both male and female, and made my friends that would last me for years to come. I also had some horrible experiences that differed from those around me.
I was running on my usual route one day in Summer. A car pulled up beside me at a slow pace, and it was full to bursting with young men. I stared ahead, a little afraid, and focused hard on my music. They start calling me names and one of them hollered, "Hey fatty, pay attention", and I felt my throat constrict. I felt the McDonalds drink container hit me and pour open. The new outfit that I had been so proud to put on only a few miles earlier was drenched in sticky coke. I could hear their laughs as they drove away. Nearly in tears, I cut my run short and headed home. Sadly, this happened several more times over the next few years.
One of my strongest memories of training for my second marathon was out running with a friend of mine. Eighteen miles later we headed to the local leisure centre for a cold drink. There was an event near the centre, so huge crowds had gathered. Three young men were taking up the pavement ahead of us by walking shoulder to shoulder. I called out a polite "excuse us" but didn't budge. We slipped past, and then one man shouted "Fat C***." I spent the next 20 minutes crying in a cubicle.
Making a Stronger Me
Last year, I changed running clubs to one that focused more on fun and new experiences. Their positive attitudes were refreshing, and I fit in instantly. Through months of running, yoga and meditation, I have finally begun my journey on the road to finding my self-worth. I still have bad experiences, but now I can look into the mirror and see more than my flaws. I am currently starting to see a young woman who is capable of doing anything she puts her mind to because size doesn't matter.
Just Remember 'You are not alone'!
If you have had experiences like this, whether you are male or female, big or small, know that you are not alone. There will always be those who think they know you, that feel that they can judge you, but just know that you are more significant than they can ever hope to imagine and you have friends here, in the running community, who know you are a superstar that has only just begun to shine. Size Doesn't Matter!
I am Janeen Leese, and I am a Fatass Badass. And very proud to be one!
If you are looking for some motivation, why not check out the excellent new book by Mirna Valerio "A Beautiful Work in Progress", which follows her journey to health, happiness and running. If like me, you have had negative experiences in your running, I guarantee you'll love Mirna's kickass attitude and determination. Reading her book uplifted me and made me feel that I wasn't alone. Go on, check it out! 😊