These five bad habits that will stop you running
You are the only person who can make yourself run, and you are also the only person who can beat those bad habits which prevent you from getting out there. These five bad habits that will stop you running unless you address them.
To improve as a runner, you need to stick to a set routine each week. Whether it's twice or three times, be militant about it, stick to your plan, and fight away any excuses that will stop you achieving your goals.
But how do you know you aren't one of those people who put off running for a day, or maybe a week, because of random reasons.
Here are five bad habits that will stop you from running.
1. Worrying about the weather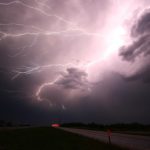 How many professional sportspeople complain about training and playing in the rain, wind, and even snow? Depending on where you live in the world, the weather can affect your mood. It's a lot harder to run on a cold, windy morning, than on a bright and breezy one.
But the weather shouldn't be an excuse. Get yourself kitted up; you can buy waterproof clothes, thermal leggings, and plenty of clothes to protect you as you run.
I live out in Spain, and my biggest problem comes in the summer, where it reaches 40 degrees, but that doesn't stop me, I get up at 7 am and go then, and I don't need thermal leggings.
2. Being embarrassed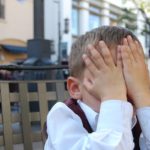 When I first started running, I was a bit chubbier than I am now. I didn't like going out running, because I wasn't perfect, and didn't look great either. Now I'm much fitter and in great shape.
But you can't let being embarrassed stop you going out. Be proud of the fact that you are trying to change your life and get fitter.
If it's getting you down though, find a place where fewer people are, go later at night or early in the morning. After a couple of weeks, or maybe months, you'll be in better shape and won't care anymore. Don't let that stop you getting out on the road.
3. A slight injury
I'm not talking about major broken bones here. A few years ago I badly sprained my ankle, and I didn't run again for about six months. When I eventually did get back, I took it very slowly, and within a year I'd run a half marathon.
But a slight knock on your knee or a pulled muscle is no excuse not to go out. Even if you run for 5 minutes, walk for 5, and run for 5, keeping your body moving and with plenty of stretching will help that injury and get you back fit.
If your injury is that bad though, try going to the gym and doing some light weights for a while, until you get your strength back. Look out for these five signs that you may be overdoing it while running.
4. Work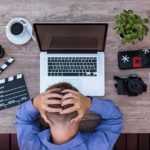 Don't you find that work has a habit of getting in the way of life? When I worked in sales in London, I was in the office for about 12 hours a day, and my running got affected. It was hard to get out when I got home as I was exhausted.
But I soon learnt that once I was running and burning off the stress from the day, my body took on a new level of energy. Don't let the habit of work get in the way.
I love running early in the morning, before breakfast, and work, as I feel my body is ready to face the day.
If you don't have the time though, weekends are always a good option. Or you could just change jobs.
5. Nasty foods
Avoid all those ugly, fatty, heavy meals before you run. Eating a pizza with a couple of beers for lunch is the best way to ruin any chances of going for a run that evening. If you have to overeat, then do it after, although that would defeat the point of burning all those calories. Eating healthy doesn't have to be expensive; these are five ways you can eat healthy on a budget.
Stay away from alcohol at lunchtimes if you know you're going to run in the evening; it's not only bad for you, but could be dangerous if you go for a run after drinking.
That goes the same for smoking. I remember when I used to smoke and run (not at the same time), it was an absolute killer for my lungs. It was the main reason I gave up in the end because I couldn't advance with my running.
So, there are plenty of bad habits to stop you from running, and these are our five bad habits that will stop you running. Which ones do you have to counter attack? Let us know in the comments on Twitter