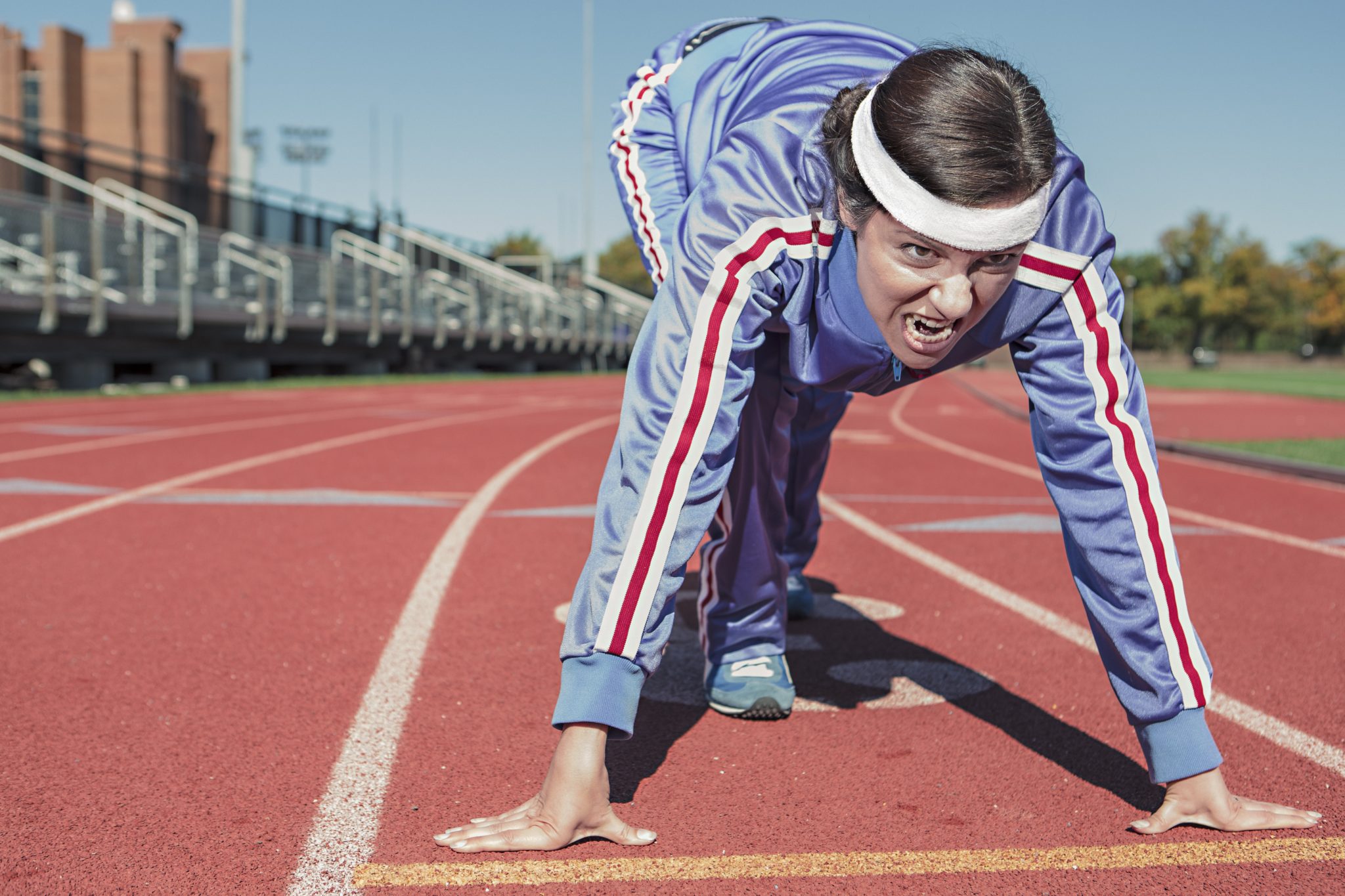 Negative thoughts while running
How often do you find negative thoughts creeping up in your mind as you run? The most difficult battle to win while out on the road is usually in your mind. It could be that annoying demon within asking you to have a pause, telling you you'll never make the final kilometre, or that you should have stuck to riding your bike. Negative thoughts while running can hurt your run.
When I first started running, I used to get embarrassed running in public, but the more I ran, the more confidence I gained, and the less negative thoughts kept me back.
There are ways of breaking down those negative thoughts while running, pushing your body further, and achieving your goals.
A positive mindset
Every time you slip on those running shoes, you should feel positive and keep your mind focused. It's like everything in life; if you want to succeed, you have to see it with your own eyes.
If you want to run a 5km or 10k, seeing yourself getting to that distance will do wonders for your self-esteem.
By keeping a positive mind, you'll be able to run further, push your harder, and enjoy yourself even more.
Clear goals
Ask yourself why are you running? It might be to lose weight, to get in shape, or to enter a run for charity. Make it specific though. Be clear how many kilos you want to lose in a particular time, or how far you want to run. By knowing what you want to do, you'll get there quicker and easier.
By having a clear goal, it will make those negative thoughts less likely to appear. If they do, be sure to tell yourself that you are in control, and have that image ready to fight it away and help you battle on and keep on running.
Concentrate on your breathing
As you run, your body needs more oxygen. Breathing correctly is vital to power your body and mind. The better you breathe, the easier it will be to run, and the more focused on your goals you will become. Breathing in your nose and out your mouth is considered the best way to maximise the amount of oxygen in the blood.
You'll no doubt have moments when you get short of breath, or your chest tightens, especially if you're a beginner. There's nothing wrong with stopping and walking for a distance anyway. Most training programmes encourage walking to prevent injury. Once you have your breath and composure back, you can run again.
Lively music
When I ran a half marathon, I had all my favourite upbeat tracks on my MP3 player, so when I hit the wall, that terrible moment when your body doesn't want to go any further, the uplifting tunes really kept me going and boosted my strength also. I like to run to house music or upbeat pop tunes.
I find it's crucial to change your music regularly too so that you don't get bored and can get fired up again — the same as it's excellent to alter your actual running route now and then.
No pain, no gain
It's vital to remember that when you're running and get those aches and pains, and your body wants to stop and relax, is that the more pain you put your body through now, the stronger it will be the next time. You have to push your body past its boundaries if you're going to achieve your goals, but do look for the five signs you may be overdoing it to avoid injury.
Look at the faces of runners who cross the line in a marathon; you can see the pain they are in, but also how much they have gained from such a fantastic achievement.
If you do find negative thoughts running through your mind while running, then just breath, keep focused, and remember why you are running. Everyone has their reasons, and not every day you'll be in top form. Patience is key to getting your results, building your strength and stamina, and turning you into a fit and healthy runner.
How do you combat negative thoughts while running? Let us know in the comments or on Twitter.