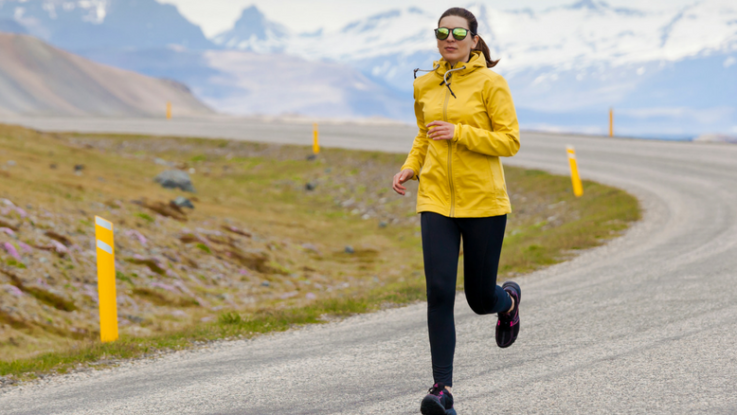 Essential Running Kit
Winter is upon us, and that means the cold weather is here. Running in winter is not as comfortable as in spring and autumn, but luckily there is a massive range of essential running kit available to keep you motivated to run during those long, dark, winter months.
I love running on a cold day. I get wrapped up, and after about ten minutes or so I've forgotten how cold it is. I live in Seville, Spain, though, so it doesn't get as cold as most other places. When I go back to London for Christmas, I have different running clothes as the temperatures there can positively affect my performance, and motivation, to get out running.
Here is some essential winter clothing that you should have in your wardrobe to help you through this extended period.
On Top
Hats
I'm one for keeping my ears warm. If there's one thing I hate, it's running in the cold and letting my ears freeze, especially if it's windy. There are plenty of winter hats you can choose from. I usually go for the traditional pullover your head style beanie, as this keeps my ears warm and cosy.
Thermal running hats are a great option too. I've seen people running in caps in the winter, but I prefer that comfort over my ears. Don't forget that your head gives off about a third of your body heat, so by wearing a hat; your body will sweat even more, so buy a breathable running hat to let that sweat escape.
Hoodies or tracksuit tops
Another option is to wear a hoodie, and then use the hood to keep your head warm. The problem I find with this is that firstly it often blows back if it's windy, and second your vision is restricted as the hoodie tends to come round your face slightly. This can be dangerous if you're crossing the road.
I still prefer a hoodie, but I wear a hat instead. I have thicker ones for when I go to London and thinner ones here in Spain. You can also buy hoodies without the hood, so it's not flapping about behind you.
Underneath I'll either wear one of my short or long sleeved running t-shirts. You can also get waterproof tracksuit tops, with or without a hood, for when it's raining. This is an excellent option as they'll usually be light as well.
On the bottom
Tracksuit bottoms
I don't know about you, but even in the winter, I run in shorts. I just like my legs to be free, and as I said above, after ten minutes or so I tend to forget it's cold anyway. Saying that I do have a few pairs of jogging trousers for running in.
There are so many types you can get, ranging from your traditional baggy tracksuits bottoms, to tighter, more specialist ones which tend to keep the heat in more. These are a great idea as your legs will remain warm and stop you getting injured. Maybe I'll ask Santa for some for this year and give them a go.
Socks
In the summer and spring months, I tend to wear thin running socks, but as winter approaches I get thicker ones, especially as my feet are prone to injury. There are a variety of running socks you can buy, ranging in different types of thickness and colours. It's vital to choose the correct ones though as your feet are at risk of frostbite if it's that cold. You can get thin or thick padded ones depending on your comfort.
Running shoes
There are so many types of running shoes out there. Depending on where you are running, waterproof ones can be essential. I still like to be able to breathe in my shoes though, as my feet get sweaty, so I tend to stick with the mesh style shoes.
Others on the market are highly protected and have a stronger grip. There is a vast range out there, so it's just a matter of shopping around and finding what's best for you, and your climate.
So, as you can see, there's no reason to put off your running over the winter. Get down to your local running, or sports shop, and get your essential running kit. Best of luck.
Check out our post 5 Ways to Stop Negative Thoughts While Running to beat those winter blues.