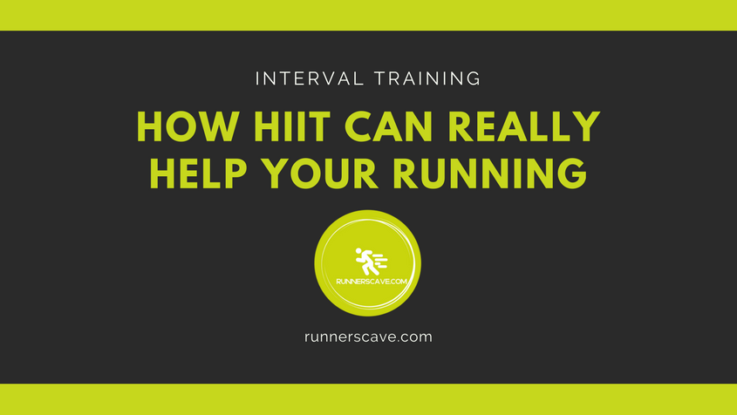 Benefits of interval training
Interval training, also known as HIIT (High-Intensity Interval Training), has become extremely popular. Not only because you burn calories long after you stop running, but you can also cut down your workout time if you're in a rush. It's also a perfect option for those runners looking to get fit and push their boundaries.
If you're not sure what I mean by interval training, then it's when you run for both fast and slow periods. You push your body to its max, then rest up, then repeat. There are several benefits to interval training; here are a few.
Burn those calories
If you're looking to burn calories to get in shape, then interval training is a great option. It's simple; the harder and faster you run, the more calories you'll burn. That's why by injecting short, sharp sprints into your running you'll push your body further and get rid of those excess calories.
Just imagine, if you run 5km at a standard pace, over and over again, your body will soon get used to the routine and stop being tested. Now if you run say 400 metres at a faster rate, you will shock your body and need to make more effort to go faster. As a result, you'll burn more calories.
The great thing about interval training is that because it's so intense, you'll continue to burn calories throughout the day. It's the perfect option for runners with that goal in mind.
Time Saver
Everyone is busy these days. Work gets in the way; people have family commitments and a life. If you don't have much time for running and are frustrated because you're not making much progress, then by gradually introducing interval training you'll get fitter, stronger, and more in shape.
I'm restricted to about 20-30 minutes running some mornings as I have a busy schedule. Since interval training, I've found that my level of fitness has gone up and I feel stronger and fitter, and I haven't had to lose any time. Sure, it hurts at times – no one is saying that interval training is easy – but that extra effort goes a long way.
Push those boundaries
Interval training pushes your limits. If you are training for a 5km or 10km run, then by using this method you will build up your speed for race day.
If you are already in decent shape and want to push yourself more, then try running faster for a few seconds to start with, just 10 seconds, followed by 60 seconds of your average pace. Later try it again.
One of my favourite patterns for interval training is 10, 20, and 30 seconds. So I run my usual pace, then sprint for 10 seconds, and then normal for 10 seconds. Sprint for 20 seconds, normal for 20. Sprint for 30, normal for 30. Then maybe a minute or two at a normal rate to get my breath back. You can also do it the other way round. So starting with a 30-second sprint, and work your way down to just 10.
By allocating some time to fast sprinting, you'll improve your performance, heart rate, and stamina, which is all essential for any running fanatic.
Plenty of room for variety
An enjoyable aspect of interval training is the variety. One important thing with running is being able to change your routine, your body soon gets wise to your running patterns and begins to cope with the demands, and this can lead to negative thoughts. By changing your routine often your body uses new muscles. You'll shock your system and need to adapt.
There is an endless range of patterns to change your routine. One day you could run in short bursts of 10 seconds each, then another day 20 seconds. You could even try a minute fast and then a minute slow, whatever grabs your fancy.
A colleague of mine chooses objects like trees, lampposts, or cars to mark his distance. He sprints to an object then slows up again, then picks another to dash to. I've tried this, and it's fun and the time goes quicker as well.
So, if you're looking to increase your stamina, performance, and burn excess calories, all while saving time and enjoying the variety of running, then try interval training.
What do you think of high-intensity interval training? What techniques do you use? Leave us your thoughts in the comments below or get in touch on Twitter.